Latest News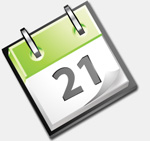 03/02/2012 - Leadership of Montgomery County Website Launched
ProLinks worked directly with the non-profit organization Leadership of Montgomery County to develop...
Read More
12/01/2010 - ProLinks has moved!
ProLinks has expanded and were running out of room so we have moved. Please note our new address.
4 Waterway Square Place, Suite 350
The Woodlands, Texas,... Read More
How Can ProLinks Help You?
Contact ProLinks
to discuss how we can help you build online presence and help your business.
Call 281-363-4141
to speak with one of our qualified professionals.