Professional Website Design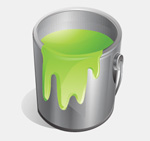 ProLinks' takes a sales-focused approach to your web design. Whether your need is new web design or an overhaul of your existing web site design, the most important aspect is getting results. Online sales. Email inquiries. Phone calls. We embrace every client as if your business is the only business.
But, here's the best part. Coupled with our web and graphics design background is a complete working knowledge of merchandising, marketing and promotional systems. We don't just build you a site. We listen actively to your needs and objectives first to determine exactly what web design approach is best for your business. We then create a tool that will help your company generate more inquiries, more sales and more revenue. That's what the Internet is all about.
Good web design doesn't need to cost a fortune. Your site can be as simple or complex as you desire. You'll find ProLinks' pricing tiers provide you with value heavy design at every level of your company's growth.
ProLinks has experience developing websites in all major languages and technologies and offers several web design packages from basic to fully custom. We stay current with today's current web design trends so your website is guaranteed to give you a professional and up-to-date look and feel. We have experience with every applicable web technology including:
ASP.NET (VB.NET & C#) in all major frameworks
ASP, JSP
PHP
HTML & XHTML
Javascript, JQuery, & AJAX
Flash
Check out our portfolio.
Learn more about Web Design and Development: