Web Design Packages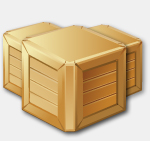 ProLinks takes a sales-focused approach to your web design and works with each customer to ensure that all their needs are met in the most efficient, economical, and effective approach as possible. ProLinks prioritizes your web productivity, sales results and return on investment. Your online brand is the single most important factor driving your ecommerce business. Combining ethical search engine optimization, retail merchandising techniques and precise web marketing with functional web design, we get your online brand strong and up and running.
All web design packages can be modified to fit your needs, and any interactive, creative, strategic or toolbox element can be added to an existing or custom package to give you the perfect, well-rounded web prescense you need.
Fully Custom Web Design Packages
ProLinks will work closely with you and can design a custom web design package around your needs. ProLinks will ensure that all your requirements are met for all your company's current and future goals.
Basic Web Design Packages
Basic Web Packages offer you a totally custom website design you will not find anywhere else on the web. ProLinks work closely with you to give you the exact look and feel wanted. This package is great for small to medium sized businesses and is easily scalable for every level of your company's growth. With our basic web package, you get:
A one-of-a-kind, custom designed, search engine friendly website design.
A home page, up to 9 sub pages, and a contact page
Up to 500 email addresses
Templated Design Website Starter Packages
ProLinks' starter package can get you on the web fast and is a great starter website for typically personal or micro-company use. The package contains:
A search engine friendly templated web design with your logo
A home page, 3 sub pages, and a contact page
Up to 50 email addresses (if needed)
Contact us today so we can help design the perfect website for you.