Interactive Web Design, Search Engine Optimization, Web Hosting & Ecommerce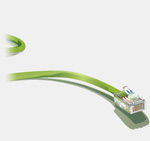 ProLinks specializes in search engine optimization, web design, ecommerce development and web hosting. Our unrelenting goal is to turn you into a category leader on the Internet by leveraging our years of merchandising, brand management and web marketing experience.
Moving beyond traditional web design shop mentality, ProLinks prioritizes your web productivity, sales results and return on investment above bells and whistles. Combining ethical search engine optimization, retail merchandising techniques and precise web marketing with functional web design, we turn Internet ghost towns into brand leaders. Your online brand is the single most important factor driving your ecommerce business.
Headquartered in The Woodlands, TX, ProLinks services web clients throughout the United States. For a free consultation on how we can help your business, complete our contact form or call us at today.
Hosting
ProLinks has the perfect
web hosting
solution for your needs. Don't forget to check out the easy comparison guide to find the plan that fits you best.