Strategic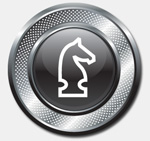 Do you understand your brand? Do you really know, for certain, how your customer perceives you?
These questions are what drive us on a daily basis. With an ever-changing marketing landscape, it's comforting to have someone supporting you who is ahead of the process, always strategizing to push your brand to its fullest potential. That's what we do. While you're busy running your company, we're digging, watching, listening, researching, planning, and caring for your brand.
Brand Strategy: brand positioning, identity management and planning to create value.
Competitive Analysis: comprehensive intelligence on who your competition is after and how they are reaching your customer.
Marketing Planning: strategic planning for corporate positioning, merchandising, market reach and penetration.
Benchmarking: in-depth assessments of your company's productivity versus the industry standards.
Contact Us today for more information!