Search Engine Optimization Houston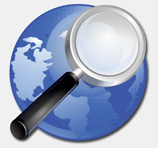 Search Engine Optimization (SEO) in Houston. Drive traffic to your site with our SEO and Search Engine Marketing (SEM) plans. ProLinks offers everything from basic home page optimization to custom full page website SEO optimization, PPC campaigns, and Social Media Marketing.
ProLinks' SEO services can help optimize your web presence in Houston through a strategic campaign of directory submissions, text and meta tag updates, category and competition research, reports, traffic analysis, keyword relevancy and density testing for both generic and location-specific keyword search within Houston, and much more.
Search engine optimization refers to the process of "optimizing" a web page and/or web site in order for the search engines to not only find you, but also to rank you against other web sites on the internet. Web site optimization and search engine optimization are far more than just submitting a web site to a search engine. In fact, web site optimization is probably the most critical of all the web design and implementation processes.
Check out our portfolio or contact us for more information.
ProLinks Marketing & Web Services is a full service web site development and seo company that provides web site design, optimization, development and hosting in Houston and surrounding areas. We can also provide complete PC support, networking, server install and management, and IT support.
Learn more about Search Engine Optimization