Search Engine Optimization Services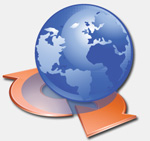 ProLinks provides an array of web site optimization and marketing services, depending on your exact need. Every web site is different and unique in its own way; your site is the same way. You require specific attention based on your needs alone. That's why we've built a comprehensive list of web site optimization functions that will meet just about any need you have.
FREE Web Site Analysis
SEO & Submission Services
Copywriting/Rewriting existing site content for search engines
Editing existing content for key phrase relevancy
Key phrase/keyword research, ranking
Meta tag optimization
Search engine Submission
Ranking progress monitoring
Monthly Reports
In-house training
Paid Advertising Campaigns
Online paid advertising can be effectively used to supplement organic search engine marketing.
Directory Submissions
Yahoo/DMOZ/Zeal
Keyphrase research
Directory descriptions
Category Research
Link Popularity Building
Inbound links
Vertical linking
Learn more about Search Engine Optimization
How Can ProLinks Help You?
Contact ProLinks
to discuss how we can help you build online presence and help your business.
Call 281-363-4141
to speak with one of our qualified professionals.